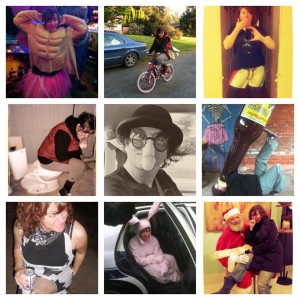 This blog is for me. For me to write things and express things and collect things and create things and to be ridiculous with things.  This About page and the whole blog is sure to change constantly and grow as I decide what I'm doing here.  In the meantime, I'm going to post what I find funny and real and start exploring my purpose for the blog.
My name is Melissa. One of my core beliefs is humor. Another one is connecting with others. I'm a slow talker so, for me, writing is a good way to express what I'm thinking. Facebook is ok with helping that but it doesn't quite feed my need to expound.
I talk to myself a lot and I might as well let you know what I'm saying to myself. And if you find this blog and enjoy any of it – let me know. I'm not doing a lot of editing in the beginning or I will get caught up in perfecting shit. So, welcome to my blog.
Melissa